Akruvia 12×4 Playground
A DIY soldering kit for prototyping an ortholinear layout mechanical keyboard.
Switch Compatibility: Kailh Choc v1 (Hot swap).
Bring your own switch, keycap, microcontroller/board, and extra peripherals.
This is for learning, experimentation, and tinkering of both software and hardware.
Be creative!
Product inclusions:
1x Akruvia 12×4 Playground PCB
48x 1N4148 diode
48x SK6812 RGB LED
48x Kailh Choc(version 1) Hot Swap socket
Akruvia 12×4 Playground PCB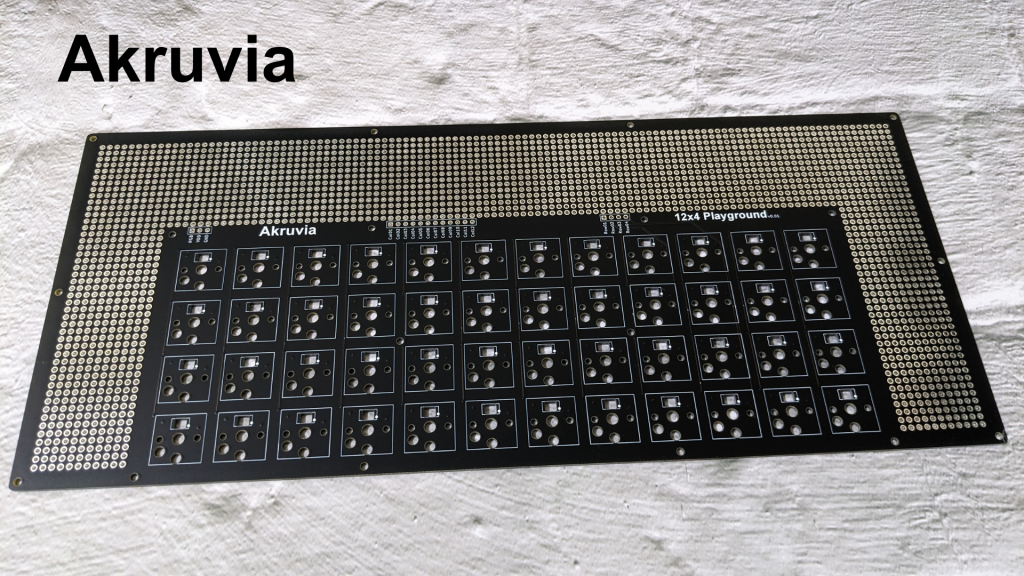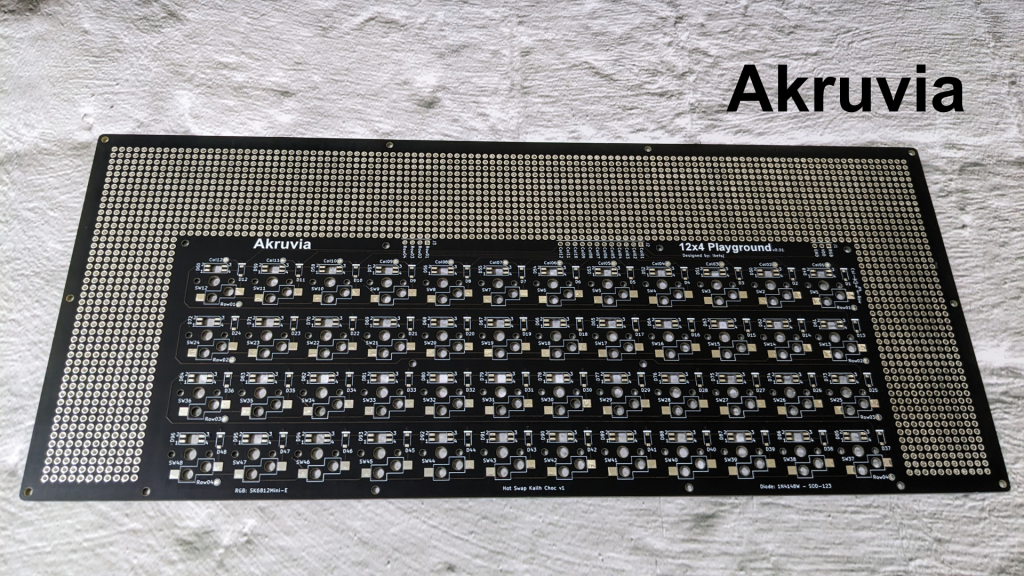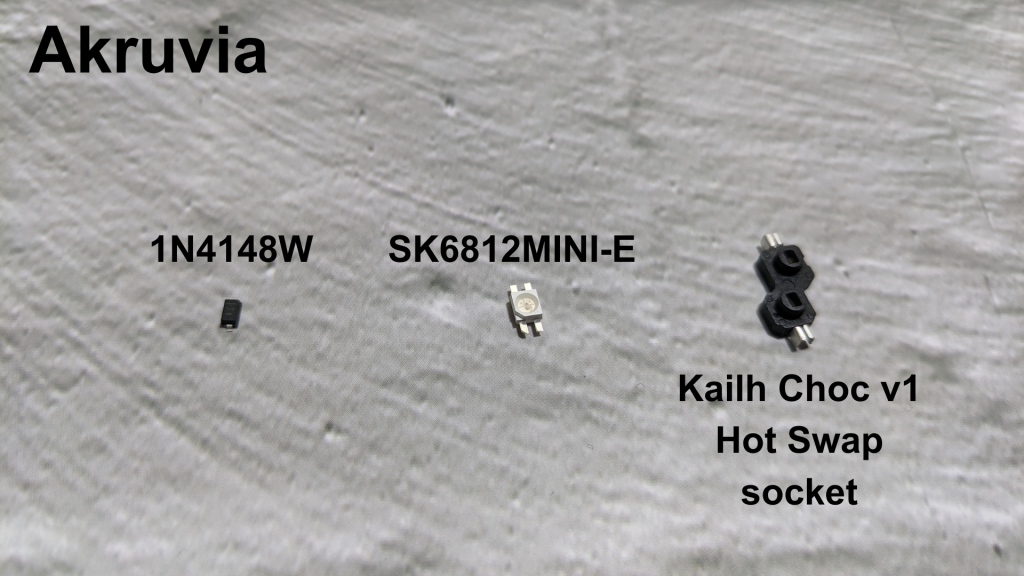 Akruvia 12×4 Playground switch matrix

Akruvia 12×4 Playground Dimensions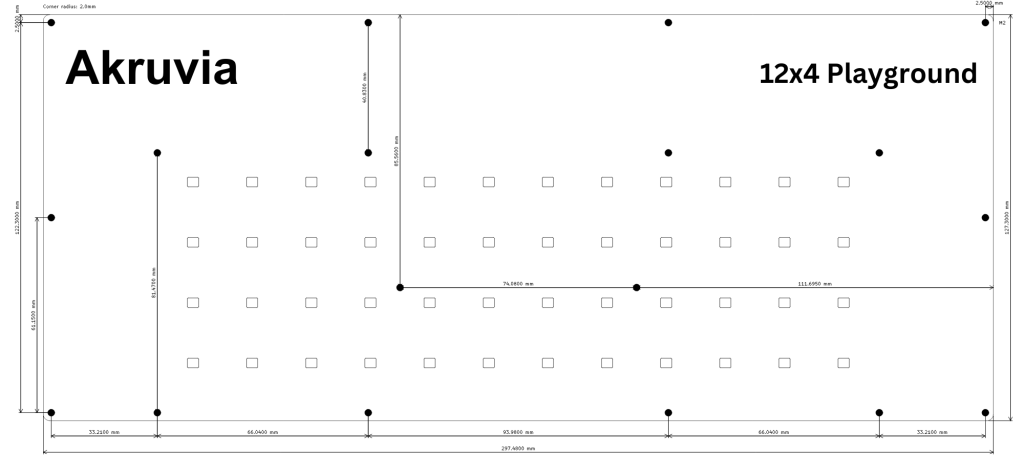 ASSEMBLY STEPS:
STEP 1:
Solder the 48x 1N4148 diodes to the Akruvia 12×4 Playground PCB. (From D1 to D48)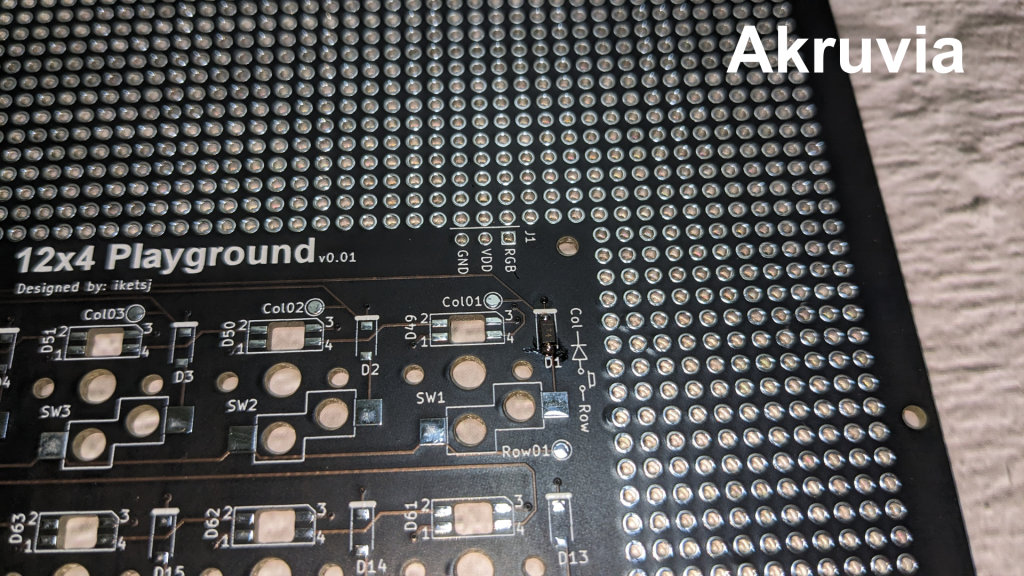 STEP 2: (Optional)
Solder the 48x SK6812 RGB LED to the Akruvia 12×4 Playground PCB. (From D49 to D96)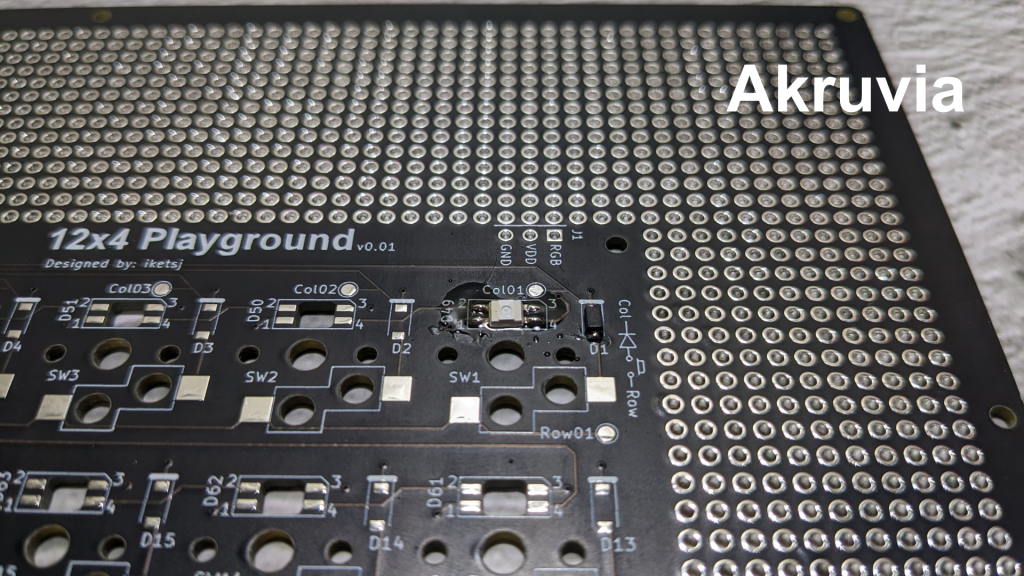 STEP 3:
Solder the 48x Kailh Choc Hot Swap sockets. (From SW1 to SW48)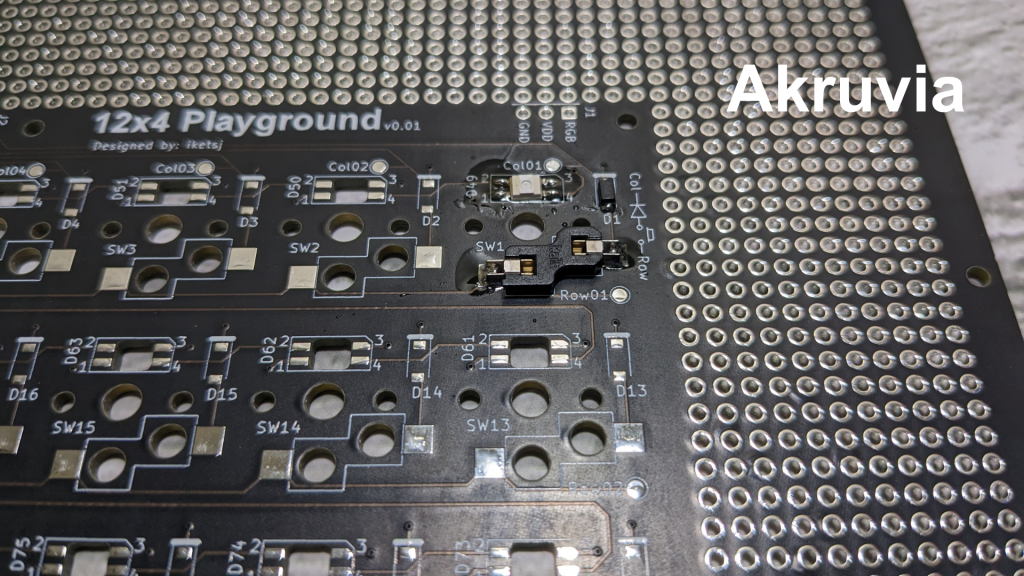 STEP 4:
Bring your own preferred Kailh Choc switches and keycaps.
Also bring your own preferred microcontroller/board.
Bring additional stuff for your build. (LEDs, Potentiometers, Rotary Encoders, LCDs, Gesture sensors, Trackballs, Trackpads, etc)
STEP 5:
Decide on the wiring of the build.
Decide on the software stack you will use. (QMK is a suggestion, just make sure your microcontroller of choice is compatible)
Be creative with the prototyping area!
Example build/s: